RESTART: 3rd transnational project meeting in Glasgow, Scotland
Home

RESTART: 3rd transnational project meeting in Glasgow, Scotland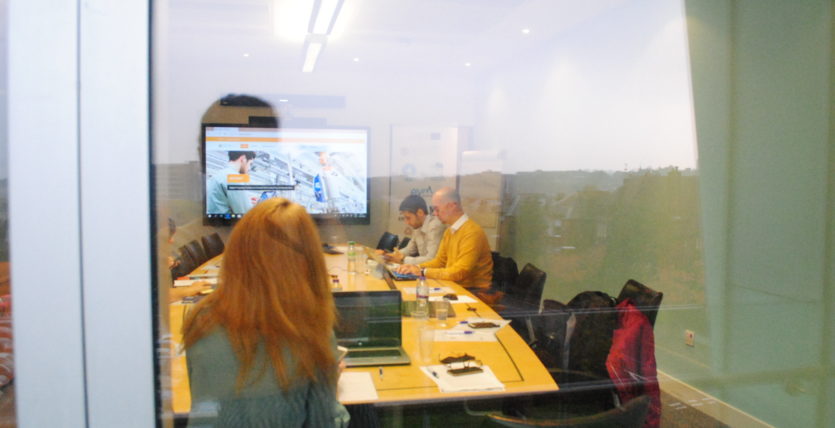 The 3rd Transnational meeting took place in Glasgow – UK and was attended by all project partners, it provided the partners with the opportunity to evaluate and discuss the work to-date, the produced materials and the Trainers week in Malta, and presented a platform for a general overview of the project activities.  The partners presented the Skill-Sets for the Training week and from the Trainers feedback we elaborated on the current materials, this providing further adaptations, amendments and further elaboration of our identified Skill-Sets.
The TPM also gave the opportunity to continue the work along the pathway of ECVET, the development of the model and quality procedures necessary in the development of MOU and LA's.  Following on from the review and elaboration of the training materials, it was agreed that further development to enhance the training curriculum be undertaken with some new additional materials to complete/complement the training provision.
The partners then grouped the Full Training package into 8 sections: Introduction to Industry 4.0; Product Design and Manufacture; Cloud Based Computing; Digital Factory; eCommerce; eLeadership; Data Analytics and Industrial Networking and Security. All partners leading on one or more Skill-Set topic. These topics will make up the Training Toolbox for Employers and Employees. The meeting also gave the partners the opportunity to evaluate the extent of the project dissemination and quality, and evaluate the overall performance of the Project and the Partnership, this highlighted that the project is up-to-speed with our current timetable and that the partnership and material development is very positive. Next meeting is scheduled to be in Larissa, Greece.